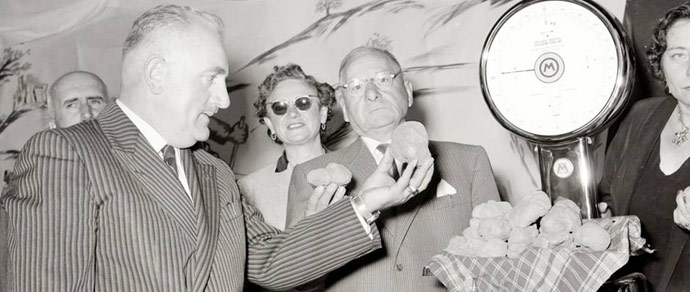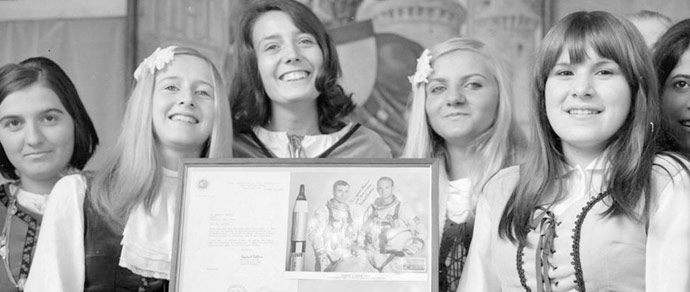 The fifties: truffles contest!
Everything started with a contest…
In recent times the Fair started, as a concept, in Moncalvo in the beginning of the last century of the millennium. The owner of an inn where every Thursday truffle searchers met, being an admirer and connoisseur of these tubers, organized the first exhibition-contest.
He chose a jury out of the searchers of truffles (in dialect 'trifulau') and made them examine the specimens that were preserved in the traditional blue-checkered handkerchiefs, than rewarded the most beautiful ones individually and the most abundant group. The fortunate winner received an invitation for lunch.
Back then, this ceremonial was already held on the third Sunday of October (historic date) and continued until 1955. In that year, the town council transformed this 'celebration among friends' in the Contest for Truffles of Moncalvo and of the Monferrato.
From then on, the contest took place in the ancient, stunning arcade that delimits the castle, which today has undergone some changes due to modern necessities, and became the setting of the event giving it traditional continuity.
Later on the designation 'contest' was changed in 'fair' and in the sixties and seventies the manifestation took a definite format that continues to date.