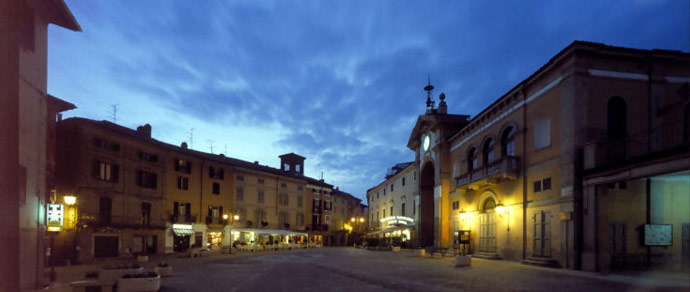 What is our fair?
Abundance and promotion of a great area
The Truffle Fair of Moncalvo is a very important event with solid roots that year after year with an incessant growth has tried to establish itself, not to become a manifestation as an end in itself, but to offer in some way the inviting image of a location where you would like to return, all year long.
Therefore, the Fair fulfills his own touristic and cultural task, being accompanied by a range of manifestations that are the result of the two days of the truffle and aim at the valorization of our territory with its abundance of traditions, culture and history.
Moncalvo is proud of his 'history with the perfume of truffle' that lasts at least since 500 years!
The Fair is like a medium of promotion of the heritage of food and wine and of the traditions of our territory in the world.
Monferrato: the history and the traditions, a past full of mystery and magic. A land covered with castles, the modest guardians of experiences that captivate more than any fairy tale. Moreover, the beautiful landscape astounds you! Autumn in this corner of Paradise seems to be the rich color palette of an eccentric painter.
Unexpected combinations and shades. Some subtle spell must be the cause of the fact that over the last years many artists have come back after an accidental visit. They have established themselves and discovered very powerful sensations because of an ambience full of ancient emotions.
The Truffle Fair of Moncalvo, demonstration of an old and typical tradition, emphasizes the cultural implications of the manifestation, promoting the creativity of worthy contemporary artists and following with time a principle of alternation of styles.
The autumn face of the hills and its magic. The rows of the vineyards with their black, twisted stocks meander in a harmonious way. A play of shadow and light amongst the red somewhat crumpled leaves and the swollen bunches.
The smell of must and of soil. The magic of the truffle that grows silently to donate us forgotten sensations.
With these words we can describe Moncalvo in October, with its bell towers, its history and… its Truffle Fair. The continuity of an age-old and always up-to-date tradition.